Our 

Professionals
Come To You
Click Image to Make Larger
We take Pride in Our Turf
We not just another artificial grass installer. Our team takes great pride in the products that we use. Our turf must appear like natural green grass otherwise we won't carry it. At Always Green Turf, we offer products and installation services that support a lifestyle that our customers in Sacramento want. Our customers demand the best in both appearance and performance. After installation, our artificial grass requires nearly no maintenance. Our customers save money on both their water bills as well as gardening expenses. This allows our customers less monthly costs and more time to enjoy their yards. Call to schedule an appointment today and we will give you a free consultation. Or click HERE and you can request a consultation from an email submission. We look forward to working with you to create a perfect yard.
Always Green Turf
Always Green Turf now has a Sacramento division. Our team is an industry leader in artificial grass installation with over a decade of experience. We install turf for both residential and commercial properties. We have a stellar reputation with plenty of satisfied customers. Our main office is located in Garden Grove California, we are confident that our artificial grass is the best synthetic grass on the market today. We back up our reputation with a 15-year manufacturer's warranty. So not only will you love how Always Green Turf looks, you will feel confident for many years to come. See what others are saying on our Yelp Page.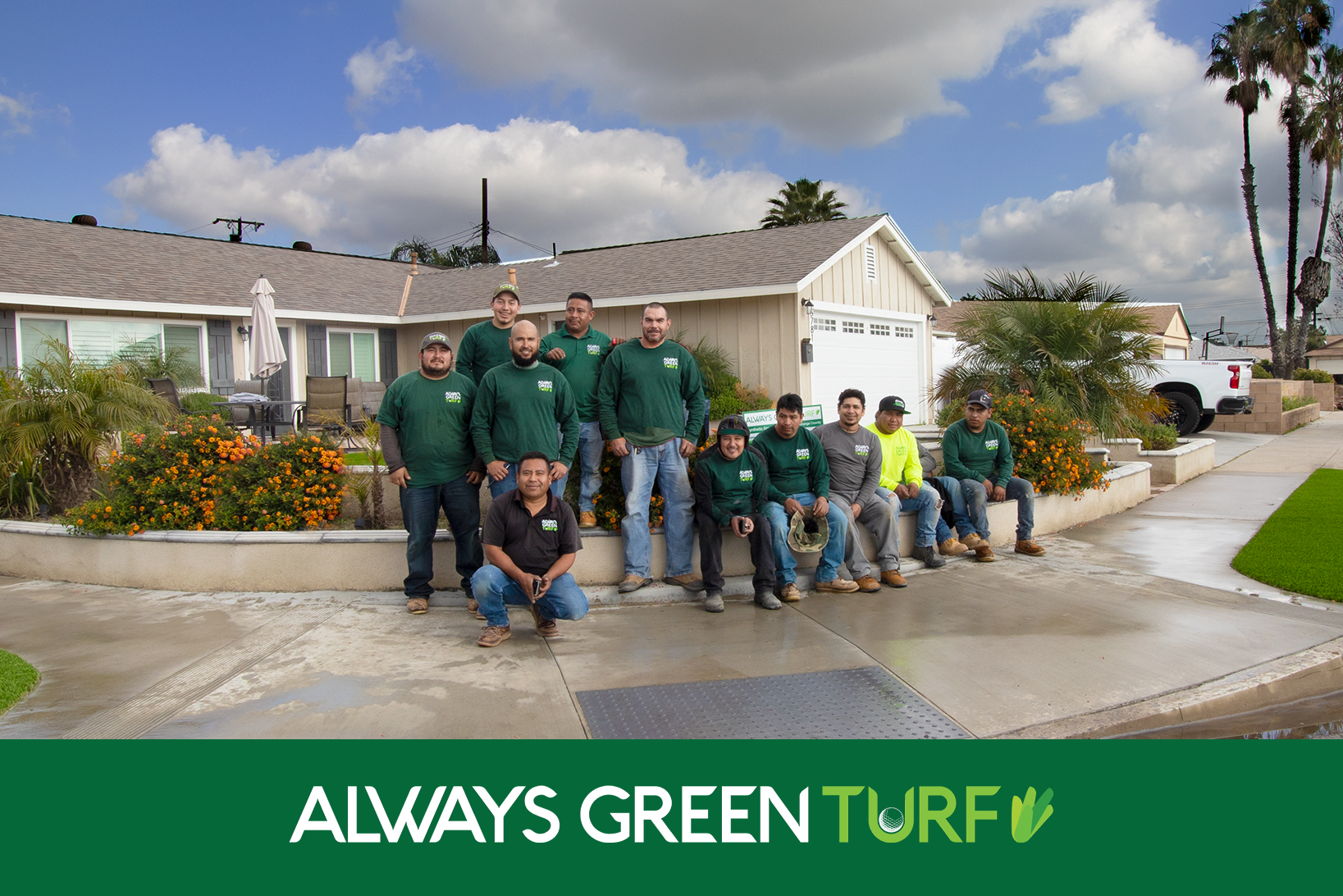 Enough Talk, Let's Set Up a FREE Consultation.